Virginia's Carpet Cleaning Experts
Welcome to All Clean ChemDry, Virginia's leading carpet cleaning professionals. As a part of the world's largest carpet, rug, and upholstery cleaning service, our name is backed by years of innovative research, premium equipment, and the most talented staff in Virginia.
By combining our hot carbonated cleaning process with our proprietary cleaning solution, the Natural®, we are able to remove more dirt and grime from your carpets than any other competitor. It's no wonder that each year ChemDry locations around the country clean an estimated one billion square feet of carpet. We also provide tile and grout cleaning and marble polishing.
We perform:
Carpet Cleaning
Rug Cleaning
Marble Polishing
Grout Cleaning
Odor Removal
& More!
Stone,Tile, & Grout Cleaning
Our goal at All Clean ChemDry is to provide quality carpet, upholstery and rug cleaning services you won't find anywhere else. This starts with our homegrown cleaning solution, The Natural®, that works in combination with hot carbonation to break up the dirt and debris found deep within your carpets and furniture. Once the dirt is broken up, it's pulled to the top of the carpet where it is quickly whisked away.
There are two key benefits to the unique carpet cleaning approach of All Clean ChemDry. First, our proprietary hot carbonating extraction uses less water than traditional steam cleaning or carpet shampooing services.
Once applied, our cleaning solution is quickly removed, leaving your carpets dry and residue-free allowing you to walk on them as soon as we're finished. Such residues can attract dirt and debris, requiring you to clean your carpets more often. Second, our carbonation-based process and our cleaning solution, The Natural®, have received a Green Certification. You won't have to worry about unwanted chemicals in your home once our rug cleaners are finished.
Benefits of Carpet Cleaning
Due to the efficacy of our cleaning process, All Clean ChemDry is able to remove 98% of allergens from carpet, upholstery and rugs. Our proprietary cleaning process also works to remove bacteria living in your carpet, furniture and rugs. Hiring All Clean ChemDry not only ensures your home is clean for months at a time, but also ensures the health of those living within it. With a proper cleaning, you can significantly reduce allergy symptoms. Breathing air that is free of pollutants and bacteria will greatly benefit your health in the long run.
We know that odor removal is a constant endeavor for most pet owning homeowners. In addition to carpet, rug and upholstery cleaning All Clean ChemDry offers Pet Urine Removal Treatment (P.U.R.T.). Our revolutionary P.U.R.T.® process works to remove pet odors permanently. Once our solution makes contact with the source of the smell it begins a chemical process that completely destroys the urine odor. Rather than masking the smell for a short period of time, our pet odor removal processes eliminate the smell forever.
I have used All Clean ChemDry many times and they have always done an OUTSTANDING job! I can assure you every time that I have needed our carpets refreshed, Cheryl and her team have done an amazing job! My wife swears by their spot remover and won't buy anything else. If you are looking for a great service and a great price, give them a call!
All Clean ChemDry was AWESOME! I had to have my entire 3400 sq. ft. rancher's carpeting cleaned and I called All Clean. They came out and I was incredibly pleased with the courtesy of the workers and the quality of the service! I highly recommend All Clean. Being in real estate, I have recommended them to my clients and they've all been extremely satisfied with All Clean. Keep up the great work!
I found All Clean ChemDry in Winchester, VA about 7 years ago, and I will never go anywhere else. All Clean ChemDry is the only company I trust to clean my personal carpet or recommend to any of my clients! They are able to achieve the results other companies only dream about and for a price that's very competitive to the competition. The staff is knowledgeable, friendly, and willing to go the extra mile to do a quality job each and every time! I highly recommend that anyone needing carpet, upholstery, or tile cleaning call All Clean ChemDry!
I contacted All Clean ChemDry in the hopes that they could salvage my carpet. I honestly thought that I would be buying new carpet. This carpet had been cleaned before, but some stains couldn't be removed. Plus, we had lots of new stains. It was not a good situation. Unbelievably, this company was able to remove every single stain - every one! I don't need new carpet. My carpet looks brand new!! The job was not only done miraculously well, but the gentleman was on time and highly professional. I definitely recommend this company.
All Clean ChemDry has done the carpets in my home since we bought it. When we first moved in, there were dog urine stains from the previous owner and after they cleaned it, you would never have known there had been a pet in the house. They have also picked up and done an excellent job on my oriental area rug. They are phenomenal and I would recommend them to anyone.
Receive Great Service For A Bargain!
Redeem Your Coupon Today!
As the leading upholstery cleaners in the Frederick County and Winchester, Virginia area and your one stop shop for rug cleaning, odor removal and carpet cleaning services we're dedicated to helping you achieve the cleanest home possible.
Our independently owned and operated franchise is fully licensed, insured and bonded. Our expert carpet cleaners will apply our products gently to protect your property, keep your loved ones safe from chemicals and leave your carpet looking new. Contact us today!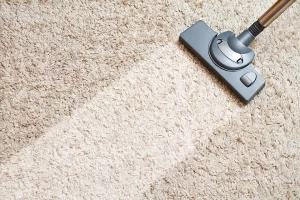 How often should you clean your carpets to maintain a clean and healthy environment? As a trusted carpet cleaning business, we're here to provide you with some expert guidance on carpet cleaning frequency.
Read More »